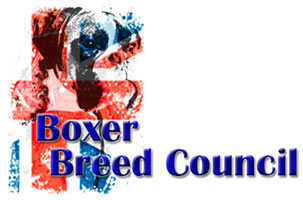 To return to Boxer Breed Council's web-site click the logo at anytime
Judges Competency Framework
Mentors Observers Breed Appreciation Days Supported Shows Info for Secretaries
Contacts Events Existing Judges Relevant Links JCF Home
A new system has been developed for the education, approval and listing of every level of judge, from those who aspire to judge, right through to open show judges and those who go on to award Challenge Certificates and judge championship show groups, and Best in Show. The system has been designed taking into account the feedback received from exhibitors, show societies and judges.
The Judges Competency Framework (JCF) was announced in the spring of 2017, has been piloted with 14 breeds, and will start to go 'live' in 2019. It will run alongside the current system for a transition period and be fully operational from 2022. As a consequence of combining the two IT projects, the previously announced requirement that all those starting out on their judging career must be licensed at JCF Level 1 or above by 1st January 2019 has been put back to 1st January 2020.  This is a positive benefit for judges and provides a longer lead time for show societies which wish to appoint new judges.
Are YOU Ready For JCF?
If you are NOT currently a Challenge Certificate judge…
You will need to take the mandatory Kennel Club seminars - Points of a Dog, Conformation and Movement and Requirements of a Dog Show Judge and supply certificates for these
Gather evidence of stewarding
Do not upload these until the JCF system is live and publicised by the Kennel Club
If you ARE currently a Challenge Certificate judge…
Ensure you have successfully passed the Requirements of a Dog Show Judge exam by 1 January 2024
All judges intending to register on JCF…
Ensure you have an email address that is not shared by anyone else intending to register on JCF. All judges registered on JCF must have a unique email address. Activation codes will be emailed to all established CC judges who have judged in the last ten years to assist with registering with JCF in due course. The KC will announce when this facility is available
The Process from Scratch (adapted from The Siberian Husky Club)

So, where to start? If you are thinking about judging the breed and becoming what the KC has termed a JCF Level 1 judge, there are a number of things that you must do before you can register.
Firstly, you must have a proven interest of a minimum of 5 years in one or more aspects of the breeding and exhibiting of pedigree dogs
Undertaken 6 days of stewarding appointments.
You must have also attended the following;
KC Requirements of a Dog Show Judge (RDSJ) seminar
KC 50 points of the dog assessment
KC Conformation and Movement seminar
On-line critique writing seminar
Release December 2018
Eligibility for taking Multiple-choice Breed Standard Exam
Please note that those candidates taking the MCE at a Breed Appreciation Day should have met JCF Level 1 requirements. However, the KC has agreed to some leeway in completing the critique writing seminar while the JCF system is not yet online, however this will need to be completed once the system is live and the judge has set up a JCF account. All other Level 1 requirements will need to be met. We ask that hosting clubs take assurance from candidates that they meet Level 1 requirements. Once the online system is available it will be easier for organisers to check the level for each judge.

Of course, you must also register with the Kennel Club Academy.

Once this is all completed, you can register as a Level 1 judge and this will allow you judge up to 5 classes of Boxers at a KC licensed Open/Limit Show.

To progress to a JCF Level 2 judge, you must attend an Official Breed Appreciation Day run by a breed club for the breed you wish to judge, so, we will assume you all want to judge Boxers!

You must pass the multiple choice exam set by the breed club at this event, where the pass mark is 80% and it is written to a KC standard.
(Note here: you will be able to attend a breed seminar whenever you like, but you will not be able to take a multi choice exam until ALL entry level criteria described above has been fulfilled.)

You must also pass a one off KC critique writing seminar.

You must ensure that your RDSJ seminar has been passed within the last 5 years

All your evidence must be updated/uploaded to the KC Academy in order to apply to the KC for JCF Level 2 status.

At JCF level 2 you will be able to judge an unlimited number of classes of the breed at an Open/Limit show and a champ show with no CC's and no more than 3 classes of any other breed (5 in stud book band E) at an open /limit show.

To progress to JCF Level 3, we start getting to the real nitty gritty of this system. Apart from making sure you have completed/attended a KC RDSJ within the past 5 years, you must also complete a KC Eye for a Dog Assessment (based on the one run by the Finnish KC).

You must also undertake three 1:1 mentoring sessions for Boxers, which will be arranged by the Club through the Breed Education Coordinator (BEC).

Mentoring will take four forms.
1. Group mentoring with a hands-on element, organised by a breed club
2. One to one at the ringside
3. While mentee judges Special Award classes at breed club show
4. As a student judge in the ring with mentor/judge at CC show
Please refer to Kennel Club guidelines regarding the various mentoring sessions.

The mentor will complete a mentor record form following each mentoring session and discuss the findings and set any learning objectives with the candidate prior to forwarding to the KC. As mentioned, individuals will be paired with mentors by the BEC. The key here is to stimulate learning and have an open and honest conversation. Once the mentoring sessions are complete, the candidate will have to have one successful approved observation of judging at a breed club open show or breed club supported entry open show. (The BEC will liaise with the general open show societies that have agreed to breed club supported entry status so judges can be appointed.)
Observers will again be appointed by the breed club through the BEC. As with the mentoring, observation results will be discussed with the trainee judges before the record forms are sent to the KC. The BEC will also keep a record of all results.
Lastly, to elevate to JCF Level 3, a judge must have bred &/or owned a minimum of three dogs when they obtained their 1st entry in the KC Stud Book (save for exceptional circumstances). All this must be recorded on your Kennel Club Academy account and you then apply to the KC for JCF Level 3 status.
Attaining JCF Level 3 status means that you can continue to judge the breed as you were at JCF Level 2 (so, unlimited number of classes of Boxers at open/limit and non CC shows,) but, importantly, you are now deemed ready to take your final breed specific competency assessment.
The Final Assessment will be very similar to the current A3 assessments. They will, however, be run by the KC, so they are more standard across all breeds, with support from the breed club through the BEC. Assessors will be appointed in liaison with the breed club BEC.
Three of the four assessors will have to agree for a candidate to pass. Breed Assessments will be arranged by the KC once a trigger number of candidates has been reached. Once the JCF Level 3 assessment has been passed, you can apply to the KC for JCF Level 4 status.
On successful confirmation of evidence, the KC will elevate candidates to JCF Level 4 (CC level). You've made it!
Note: If you fail the assessment, you will have to wait for at least 6 months to reapply.
Breed Council & ALL Boxer Breed Clubs will continue to welcome applications from anyone interested in judging the breed until the Judges Competency Framework goes live. Details about the Framework can be found on the KC website and by clicking HERE.
DOWNLOAD The JCF BOOKLET (Bible) HERE
(Click on the images for larger size - this is the JCF Booklet at a glance)

Levels 1 - 4 Overview
Timetable & Transition Tables
Education