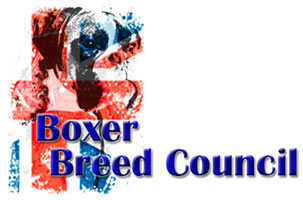 To return to Boxer Breed Council's web-site click the logo at anytime
Judges Competency Framework
Mentors Observers Breed Appreciation Days Supported Shows Info for Secretaries
Contacts Events Existing Judges Relevant Links JCF Home
Why mentor people and give them feedback?

Confident and effective mentoring and constructive feedback is crucial in developing our next generation of competent judges
• Mentoring achieves and embeds positive changes in learnings and behaviour, through two-way dialogue, leading to a Mentee gaining a board insight into a breed from multiple perspectives
• Feedback is designed to help reinforce education and good behaviours and identify specific opportunities to learn

Code of Best Practice for BREED MENTORING
Mentoring may take place in 4 different scenarios:
1. Group mentoring with a hands-on element, organised by a breed club
2. One to one at the ringside
3. While mentee judges Special Award classes at breed club show
4. As a student judge in the ring with mentor/judge at CC show.
Please refer to Kennel Club guidelines regarding the various mentoring sessions.

It is recommended that if scenarios 3 and 4 are undertaken, it should be after a successful one to one or group mentoring session to give the mentee experience before placing them in a judging role, unless they are already an experienced judge Scenario 1 may only form one of the three mentoring sessions.
The Mentee can choose any combination of 3 of the 4 mentoring scenarios - please note that a Mentee can only do Group Mentoring once
Boxer Mentors

If you feel that you could be a Boxer Mentor and meet the requirements for the Mentoring Scheme please email your details HERE
You can see, from the geographical areas below, the areas our existing Mentors can cover - we would welcome more ...... please get in touch!

Based on areas



































SCOTLAND
Yvonne Miller & Walker Miller (Walkon)
Betty McDonald (Yeteb)
Janice Mair (Glenauld)
Lynn Mair (Glenauld)

NORTH WEST
Vicky Bell (Surfstone)
Di Johnson (Dicarl)
Greg Dowell & Sandra Huckerby (Norwilbeck / Bellchime)
Jean Watson & Tony Watson (Roylark)
Marion McArdle (Mcarmadale)
Keith Baldwin (Nightstorm)
Margaret Wildman (Wildax)


NORTHERN & YORKSHIRE
Ian Basnett (Eriska)
Steve Gething (Jeddhi)
Christine Ellingworth (Doncleve)
Wendy Brooks (Jinnybrux)
Val Jordan (Sunvalley)

MIDLANDS
Christina Chapman (Burkis)
Graham Mullis (Idleforde)
Julie Cook (Manic)
Claire Kay (Seacrest)
Debbi Huggins (Daervlish)
Joe Smith (Mowgli)

WALES
Gill Davies (Kenbru)
Malcolm James (Maromad)
Terry John (Westernmoor)

EASTERN
Jeannine Merrey (Burnden)

LONDON
Eileen Kelly (Casemates)

SOUTH WEST
Tim Hutchings (Winuwuk)
Denise Pye (Burnden)
Fiona Godwin (Sultash)
Barbara Morison (Xandene)
John Cormack (Sugarwood)
Veronica Feaver (Sugarwood)

SOUTH EAST
Marion Seeney (Maranseen)
Sue Drinkwater (Sulez)
Laura Clark (Clarkenwells)
Viv Mathews (Brubor)
Lesley Wearing (Miofrey)
Michael Bruggenburg-Rothschild (Merribox)
Mark Beardow (Sipowitz)
Wendy Mitchell (Diceulon)
Jeannine Merrey (Burnden)

IRELAND
Brenda Groves (Jimbren)
Ann Ingram (Tirkane)